Imagine rooms filled with cookies, cakes, chicken fingers, bread, pies, beer and pizza.  Sounds like a food court, right?  Even better, though, it's all gluten free!  This weekend I attended the Gluten Free Vendor Fair in Roswell, Georgia with David and my gluten-free buddy, Anne, and I got to sample (for free!) all of the gluten-free food I could ever imagine.
Organized by the Atlanta Metro Celiacs and Jennifer Harris of the Examiner, this event brought in national and local businesses, that are all trying to offer us gluten-free eaters, more delicious food.  While I felt a bit overwhelmed when I first walked into the Doubletree, I gradually made my way through the crowds (there were over 900 people in attendance!) and found many yummy, new foods to sample.
What a great way to spend a morning, eating food (and not having to worry about contamination!) and talking to people who understand what gluten-free is and who are passionate about making it taste good.  One of the highlights of the day for me was meeting Lee Tobin, the founder of Whole Foods' Gluten Free Bakehouse. Lee was diagnosed with celiac in 1996 and has created a delicious line of baked goods; my personal favorites are the pie crust (which I sampled on Saturday with a mushroom quiche) and the apple pie.
I thought I'd give you some of my personal favorites from the day.  Now this list does not include everyone that I loved sampling.  There wasn't a bad taste in the place and even David enjoyed all of the food and he's a gluten eater.
Favorite Cookie: The Connor Cookie Company
The owner of this company, June, bakes these absolutely delicious cookies because her granddaughter, Connor, has celiac.  She makes brownies, chocolate chip and peanut butter cookies and they are so good.  David says they're some of the best cookies he's ever had, including those with gluten!  I bought a package of June's chocolate chip cookies but it was a tough decision because the brownies and peanut butter cookies are so good too.  You can freeze them also so you don't feel like you need to eat them all at once.  After all of the cookies I ate on Saturday morning, I did not think that I would be dying to buy more cookies, but June's were just that good.
I don't believe June has a website, but you can email June at juniesweets@gmail.com or call 404.323.1427
Favorite All Around Fried Food (and Most Creative T-shirt): Roswell's Outback Steakhouse
The folks from the Roswell Outback came totally prepared for the Vendor Fair.  This particular Outback has been incredibly supportive of the Atlanta Celiac Group and works hard to make their restaurant gluten-free friendly.  The Outback crew made awesome "Our Buns are Gluten Free" (see above) t-shirts and were so enthusiastic.  They had gluten-free bloomin' onion samples, as well as gluten-free beer AND gluten-free doughnut balls.  They don't sell these doughnuts in their restaurant, but I hope they will soon.  They were absolutely delicious.
(770) 998-5630
655 Crossville Rd.
Roswell, GA 30075
Favorite Pizza: Bella Monica
This restaurant in Raleigh, NC has made a delicious gluten-free pizza that they sell as a frozen pizza in stores.  I could not believe that Bella Monica's pizza was gluten free.  I particularly enjoyed the mushroom, spinach and tomato pizza but the classic cheese pizza was delicious too.  I talked to Bella Monica's founder, Trevor Chambers, and he was enthusiastic about gluten-free eating and that we should be able to eat good food.  Trevor has successfully made a pizza that does just that!  It tastes like a restaurant pizza but you don't have to go to a restaurant to find it.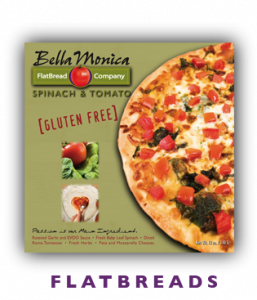 Best (and most creative) Cakes: A Bountiful Harvest
I must say that I was very impressed by this Chattanooga based bakery and the impressive cakes they had.  A Bountiful Harvest was serving samples of their 'Uga' cake and even though I'm not a huge fondant fan, the cakes itself was absolutely yummy and so were their other icings.  This would be a perfect place to order a cake for an event.  They also have all kinds of cakes and pies as well and they use a dedicated gluten-free bakery, which I love!
To order cakes online: www.abountifulharvest.com
Check out some of their many cakes they've made: www.customcouturecakes.com
Best Chicken Fingers: Allergy Free Foods
While these chicken fingers aren't yet in stores, they were so good.  Allergy Free Foods' chicken fingers tasted fresh, crunchy and like a chicken tender you would get at a restaurant.  Not soggy or mushy.  I can't wait until they start to have these chicken fingers in stores.  These folks also serve all the allergy friendly food at Disney World.  The people I talked to at their booth also were really committed to and passionate about making delicious, allergy-friendly food.
Many of the products that were served at the GF Vendor Fair can be found at Return to Eden, which was one of the sponsors of the event.
My only regret from the day is that I was so busy talking to vendors that I didn't get the opportunity to talk to other celiacs like me.  I hope everyone enjoyed the day and I would love to hear from people what their favorites were!  Thanks to everyone who made the event happen.