Whole Foods Buckhead Hosting Gluten-Free Expo
Posted in
Cooking
I just learned from the Gluten-Free Examiner, Jennifer Harris, that there will be a gluten-free expo on Saturday, August 7 from 12-4, at the Buckhead Whole Foods.  There will be demonstrations and gluten-free vendors so you should definitely check out this GF event.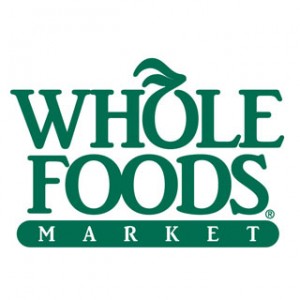 Whole Foods has been a very successful grocery chain, with mixed reviews.  Some criticize it for pushing out smaller, local, natural food stores while others applaud it for bringing quality ingredients to communities and supporting some (not all) local farms.  A January article in the New Yorker entitled, "Food Fighter" featured Whole Foods' founder and CEO, John Mackey.  This article provides an interesting perspective on the store and Mackey.  It's worth the read.
Despite the controversy associated with this high-end grocery store, I always appreciate Whole Foods' large selection of gluten-free foods, and random ingredients like quinoa, almond flour, bean sprouts, and every nut you can imagine.
Here are some of my favorite things about Whole Foods:
Great selection and prices on wine (10% off if you buy in bulk.)
Whole Foods Gluten-Free Bakehouse Pie Crust (Great for Tomato Pie & Quiche)
Each item in salad bar is clearly labeled with ingredients
Amazing cheese selection
The best store bought gluten-free cupcakes, ever.
People say Whole Foods is expensive (and it is) but there are good deals to be found.  Cedar's hummus is often "Bo-Go" and Lara Bars are often the best price in town.  (You get an extra 10% off if you buy the whole box.)
Whole Foods meets all of the shopping needs for the contestants on Top Chef.  (Sometimes the tilapia's frozen or one contestant buys out all of the lamb chops before his opponent can get to them, but for the most part Whole Foods has everything.)
Thoughts on Whole Foods?  Favorite Saturday splurge when wandering the aisles?